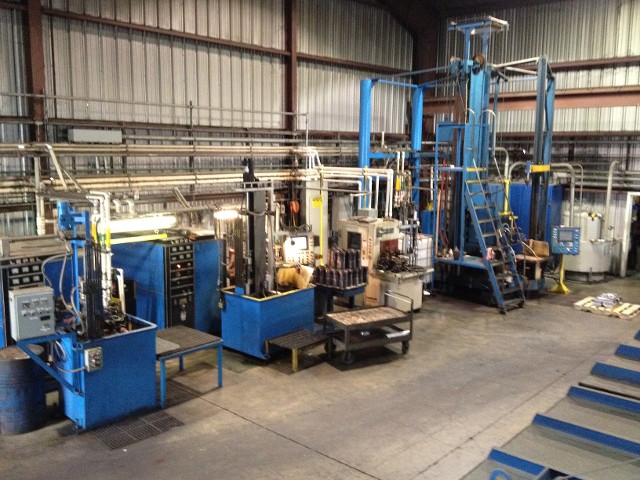 Induction Heat Treating
Our equipment includes 10kw, 40kw, 60kw, and 175kw machines capable of holding 150" X 10" OD with a scan capability of 11'. Our machines are set up to run parts between centers. In some cases, we can process without centers depending on the type of material. They are also PLC-controlled for repeatability.
Tempering for these parts is done in a 23' furnace with a range of 250ºF to 600ºF. We are set up for OD work at this time and have our own lab for micro-hardness testing with two metallurgists on staff.